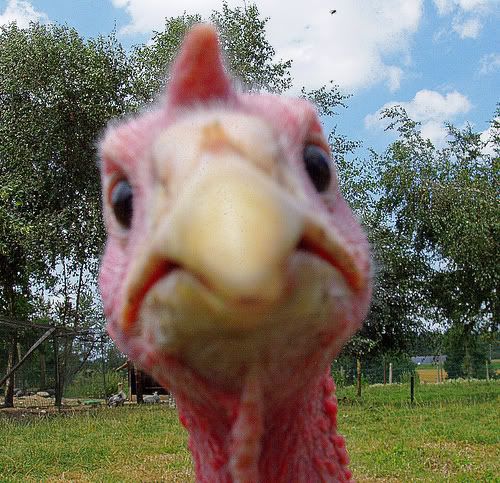 As you sit around the dining table on Thanksgiving — right before you pass out from that extra bite of turkey or tofu — be sure to give thanks for all the wonderful things you've been blessed with this year.
Oh, and don't forget to give God a big 'ol high five for the things you DON'T have as well. Because sometimes those are the best gifts of all.
Here are the top five things I'm thankful I DON'T have in 2011:
Debt.

 Nothing has created more possibility in my life than being debt-free.

An ex-wife. I'm still quite happy with my first (and last) wife, thank you.
Disease. I've got a lot of contribution I still want to make to this world. Disease would kinda put a damper on that.
My 12-year-old piece of doo-doo mini-van. Never knew how bad it really was until I replaced it with something much, much better (paid for with cash, by the way…see item #1).
Lame employees. Been there, done that. Business is a whole lot more fun when you work with people that "get it." 
What's on your list? I'd love to hear what kinds of things you're glad you DON'T have in your life right now. Share with the world by leaving a comment.